Design rules instead of templates
When the ususal paths are long and tiring, we like to develop something new. The speedata Publisher is the result of this motivation. In order to avoid the disadvantages and to benefit from the advantages of template publishing, we developed a new software with its own layout description language. The speedata Publisher works with design rules instead of templates.
What are design rules?
Design rules describe how tables are formatted, logos are placed, images and texts are arranged and page breaks are generated. Instead of creating a separate template for each output variant and possibly linking it to the data, a single design rule describes the behavior of the elements you want to place. Once created, the rules can be used over and over again. You start the speedata Publisher and get a printable catalog in no time. If you want to change the design, you only have to adjust individual rules and a print-ready PDF will be outputted immediately.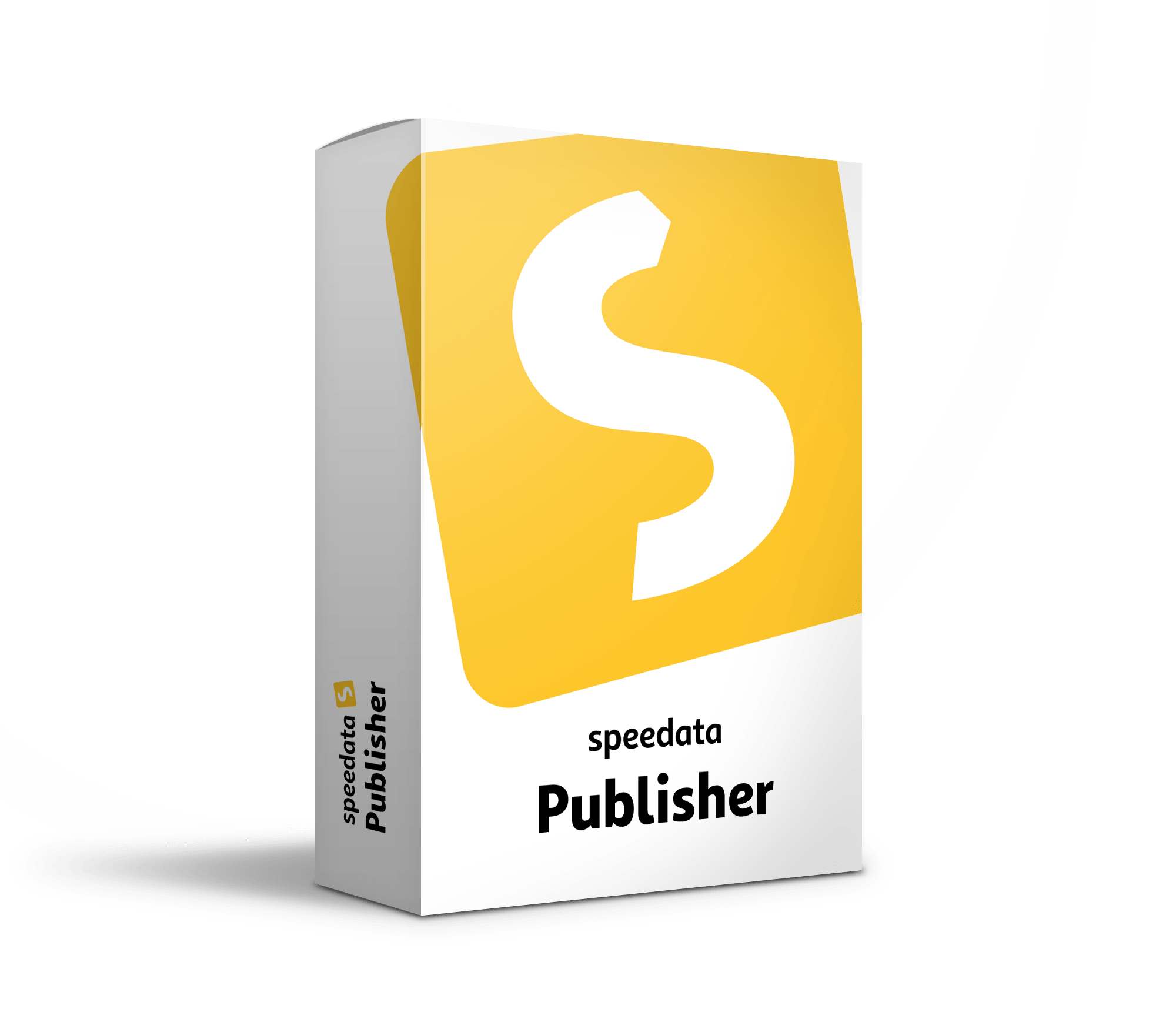 Features
Fully automated publishing: directly from the data source (PIM, ERP, XML, editing system, image database) to PDF
ISO-compliant standard PDF
No post-processing required
Consistent Unicode-based workflow
Direct use of OpenType and TrueType fonts
Compatible with all common data sources (from Excel table to PIM system)
Typesetting quality
Unique typesetting quality due to micro-typographical factors (e.g. optical margin alignment, use of OpenType features and register accuracy)
Automatically generated, error-free breaks
CJK languages (Chinese, Japanese, Korean) possible
Hyphenation for all languages
Even "most difficult" requirements can be implemented
Specials
Interactive PDF properties
Complex tables with many design options
Automatic cross-references, indexes and tables of contents
5 simple steps to the speedata
Publisher
You create (in cooperation with us) a set of rules containing your design specifications.

You install the software on a desktop computer or on a server. You have complete control of the system.

You choose how you want to start the speedata Publisher: by pushing a button, periodically, by monitoring a directory in the file system or manually.

Depending on the workflow, our system automatically retrieves the necessary data from the database, PIM or editing system or the data are actively transferred.

Short documents are available in less than one second, large documents in just a few minutes.